If you have just learned driving and are buying your first car, it is a good idea to for a used one. Now, buying used cars in India isn't an easy process to be honest. There is an endless trail of paperwork involved, but more than anything else, you have to deal with the complicated car of finding the right model. Check these essential tips before making the final choice.
Look for complete inspection
Buying used cars in Mumbai can be complicated for the sheer fact that you may not know anything about vehicles and models. The best and probably the easiest step is to get a professional mechanic to check the vehicle. If there are any issues, make sure that you negotiate with the owner for the price or get the problems resolved before taking possession.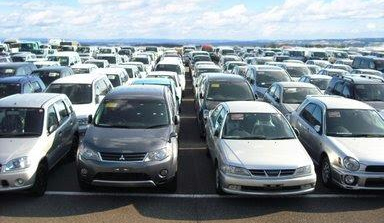 Check online
Yes, you heard that right. There are a few websites, where you can check enlisted used cars and compare the prices and everything else. Online sites are maintained by known dealers, who make it easy for customers to shortlist the options, so that a final choice can be made. Just make sure that you choose a reputed and trusted website that has a good name in the market.
Find about insurance
Insurance papers do matter while buying old cars, and one of the things that you should definitely check is the no claim bonus (NCB) percentage applied. This will help in understanding if the car had accidents in the past or if there were claims made by previous owners. In general, a higher NCB is a good indicator. If you need to buy insurance for the vehicle, check for the previous papers anyway.
Do your inspection
Before you buy a car, take a test drive and make sure that all the details are in place. The engine number and chassis no. as mentioned on the registration papers should be same as the car, and take a check on all the filters, as well. It is a good idea to get the filters replaced, if possible.
Finally, don't miss on checking the registration certificate (RC), which should be transferred to your name. In case you are unsure of how to get it done, just ask the concerned dealer to help you with the paperwork. This may take some time, but it is wise to double check that the papers are in place.